VyrmHack
**Physical copies can be grabbed on our store HERE.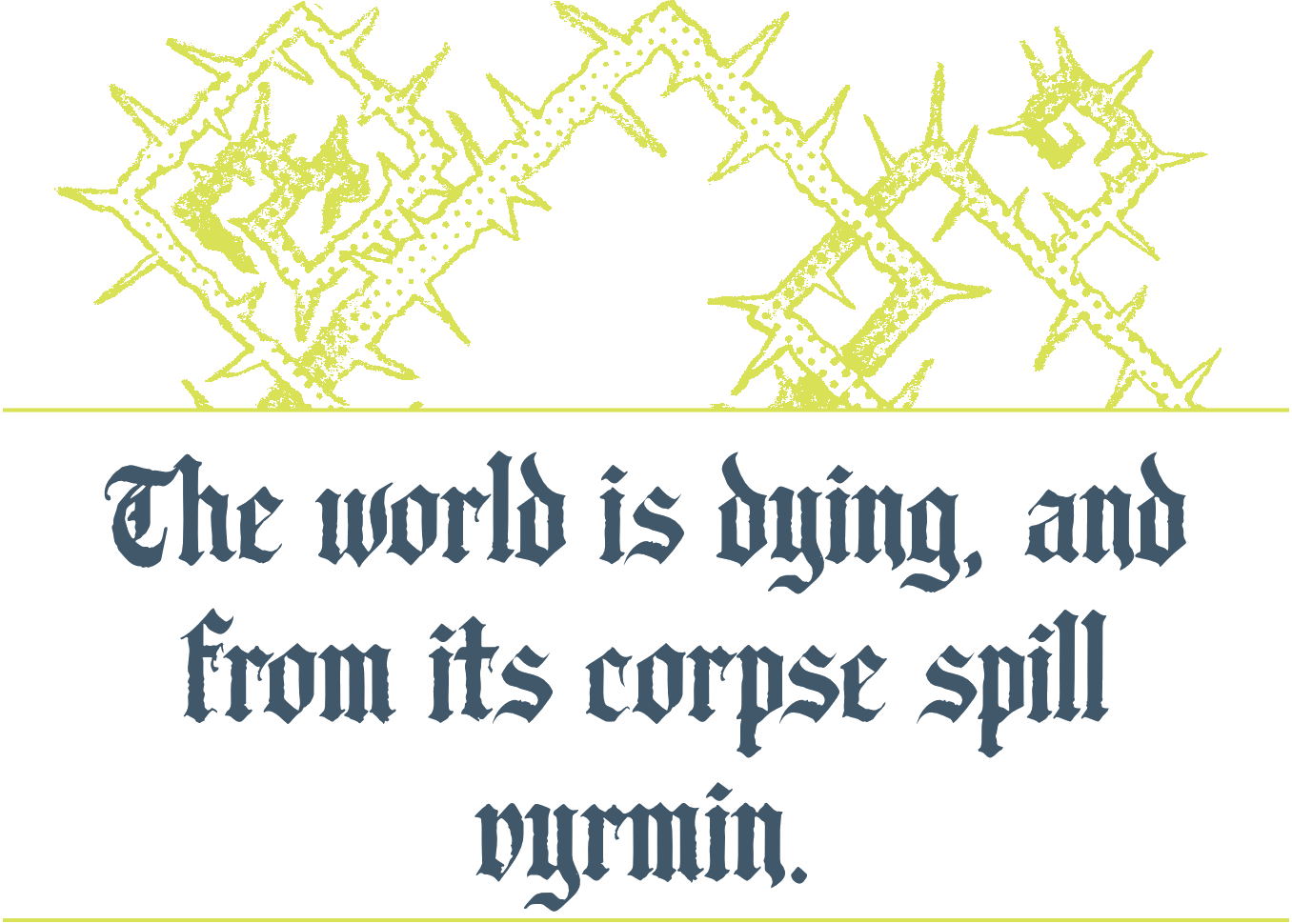 Vyrmhack is a small-scale wargame with role-playing elements. Players take on the role of a single or band of characters who explore, fight, and survive in a dark fantastical land. It is meant to be compatible with most old-school game modules and wargame-style senarios.
What's Inside
Light Rules for Ease of Play: Simple to learn and teach, can be played over a lunch-break or an evening game night.
Vyrminous Characters: From a mutated Decrepit Magus to a Noble Duelist fused to their armor.
Cooperation or Competition: Play together as a typical adventuring party or build a warband and square-off against your friends.
Adventure and Scenario Compatible: Meant to be played with your favorite TTRPG modules or Wargame Scenario booklets.
Monsters, Magic and More: Explore and survive a Vyrminous world with despotic lords, primal sorceries and fell gods.

Download
Click download now to get access to the following files:
Vyrmhack_SRD_1.0_05192023.pdf
Vyrmhack_CharacterSheets.pdf
410 kB
Vyrmhack_Digital.zip
1 MB
if you pay $4.95 USD or more
VyrmhackPrintFiles .zip
35 MB
if you pay $4.95 USD or more